Here are the dates for the Summer Reenactment event: 
 June 19 & 20, 2021.  The theme for 2021 will be
Korea: The Forgotten War
  Supporting Lest We Forget
         New: Book Number 5
   Now Published and available!    $25.00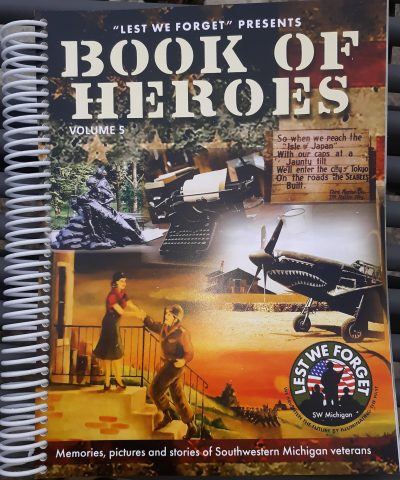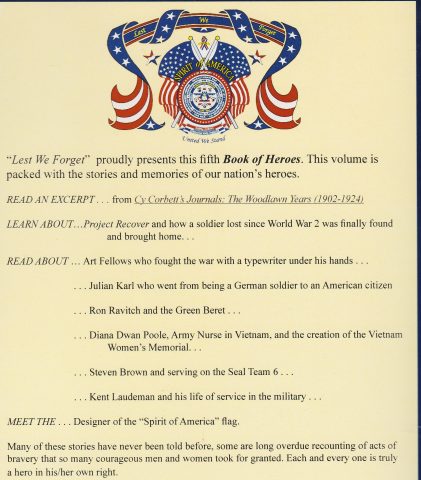 This is the 5th book of a series that began in 2008 dedicated to preserving the memories and stories of those who served.  It is not meant to glorify war in any way shape or form.  Rather, it is designed to document the service memories of "Citizen Soldiers" that have a strong connection to the Southwestern Michigan area.  These are stories of regular people that may be your neighbors, pass you on the street, sit next to you at church or may be a relative.  These stories are about men and women that gave a portion of their lives in service so that you and your descendants could enjoy the fruits of freedom in this great country.  We believe that you will find their stories interesting, compelling, inspiring, thought provoking, humble and honest.  They provide an insight into the world of our military that one cannot find in history books.  These stories provide a rich look into the minds, hearts, experiences and feelings of an American veteran.
Click on the round Facebook link below, right to follow us on Facebook.